Devils Tower Outfitters Booking deposits & Trip Planner
Payments
Typically a 50% deposit is required at the time of booking the hunt and the remainder due 30 days prior to the hunt date. We can offer financing options if needed. Please contact Mark for further details. When arriving to the lodge we ask that you try to arrive after 3:00 P.M. to allow us time for cleaning rooms and preparing the lodge.
Non resident license fees from Wyoming game and fish
Deer tag 389.00
Antelope tag 341.00
Turkey 74.00
Wyoming application fee 15.00
Archery stamp 72.00
Conservation stamp 12.50
Our guides will be working hard to find just the right spot to help you harvest your game animal and work hard throughout the year preparing for your hunt. While not required, if you feel you would like to show appreciation to your guide, tips go directly to your guide for their hard work and long hours.
Refund Policy
Devils Tower Refund Policy
If client is doing a one species hunt and is unsuccessful in the draw, after notification 100% of the deposit will be refunded within 30 days or can be used towards next years hunt if client wishes.
If the hunter fails to notify Devils Tower Outfitters within 30 days of an unsuccessful draw then a deposit cannot be refunded. If client dies or has an illness that does not allow them to make the hunt 100 % of the deposit shall be refunded after receiving a certified letter from a doctor regarding the illness or a death certificate.
If a hunter has scheduling issues due to work or other issues, we will work with them on changing their hunt date or rescheduling for the next year but no refund can be given.
If a client books a two-species hunt and is successful on one draw but not the second a 100% refund will be given on the unsuccessful draw or can be used the next year if the client chooses.
Military personnel who receive change of duty will get 100% refund when presented a copy of military orders from the armed forces.
All hunts must be paid in full 30 days prior to the beginning of the hunt.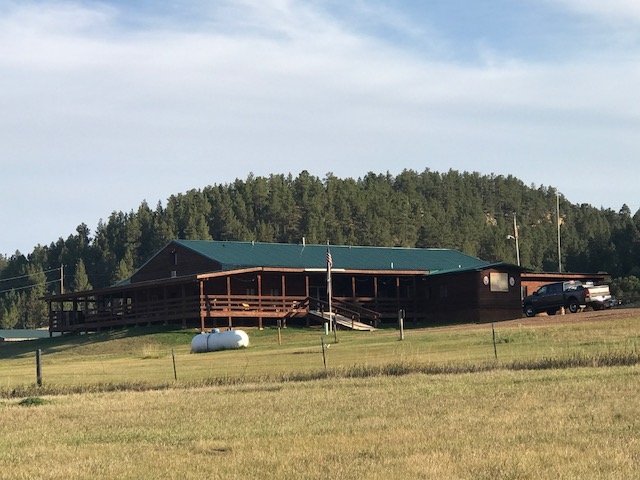 What To Bring On Your Wyoming Big Game Hunt
Hunting License
Blaze Orange - Jacket / Vest and or hat
Camo gear for Archery
Rain / Snow Gear
2 Pairs of Boots (1 Warm and comfortable, 1 waterproof)
Warm Socks
Hand Warmers
Small cushion for sitting
Shirts, gloves, etc for temperatures ranging from 0 to 65 degrees
Ammo
Headlamp / Flashlights with extra batteries
Binoculars
Compass and GPS
Prescription Medicine and or other remedies as needed
Gun
Marking tape
Wind checker
Safety harness for tree stand hunting