Trophy Wyoming Whitetail Deer Hunts
Our deer population is some of the best in the state of Wyoming and some of the best across the country. We are fortunate to have a good mixture of whitetail deer and mule deer in this area of Wyoming. We do not currently have an antler size restriction but do encourage hunters to try to harvest a mature animal to help manage the deer herd for quality hunting in the future.
Most of our archery hunts are done from tree stands or ground blinds. Once rifle season comes in it can be a combination of stands and spot and stalk.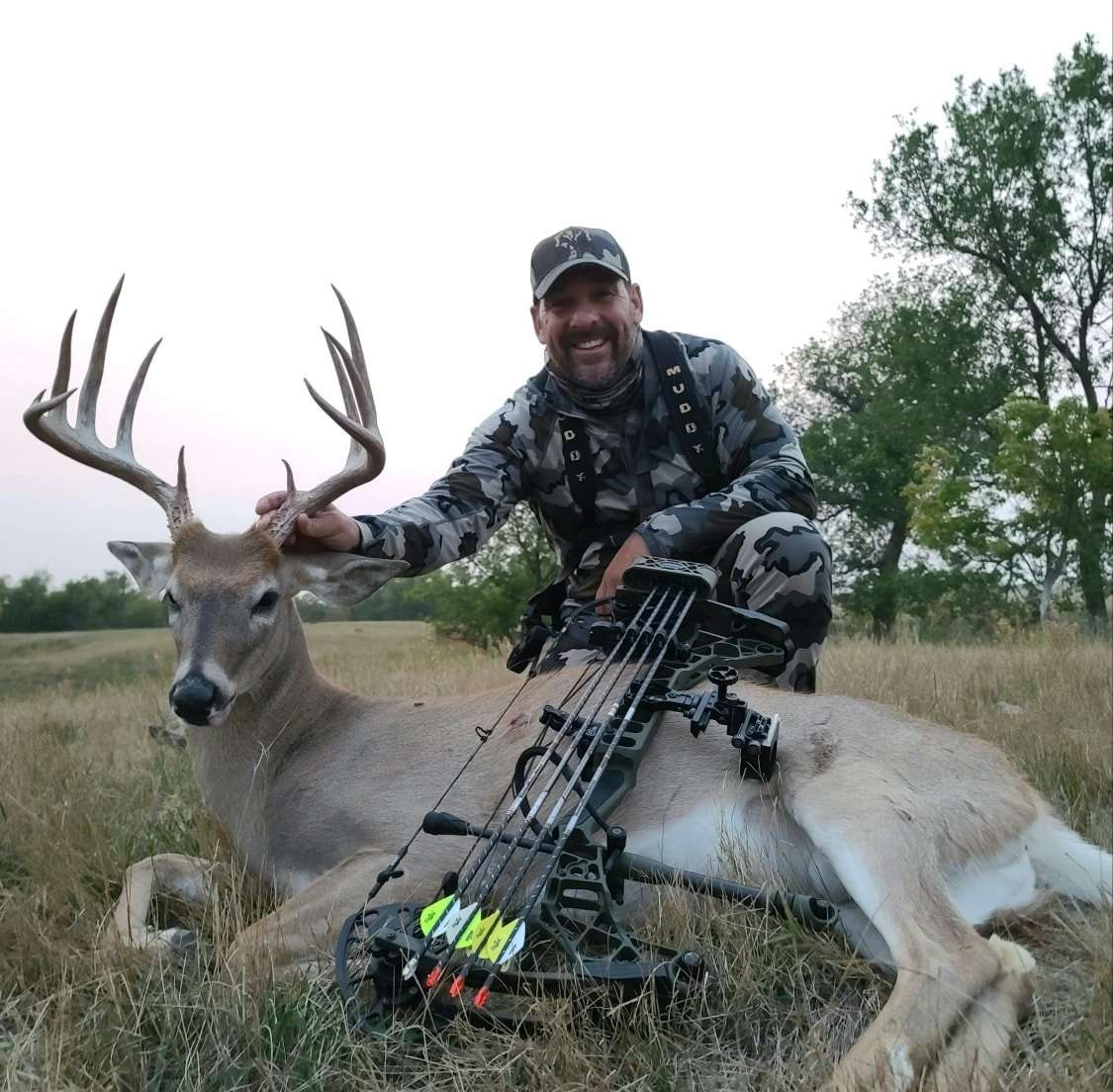 What To Expect Hunting Whitetail in Wyoming
You can expect to arrive the night prior to your first day of hunting to have dinner and get settled in. The next morning your hunt will begin, you will head out to the field with your guide and one other hunter an hour before daybreak. Expect to hunt for a few hours then head into the lodge mid-day where breakfast will be served and a light lunch just before heading back out for the evening sit. September Hunts you will hunt both mornings and evenings whereas in our November hunts you can choose to sit all day.
What is Included?
Meals
Lodging
Guides
Ground Blinds/Tree Stand
Transportation To/From Fields
Retrieval of Animal
Tracking Dog
Field Dressing of Animal
What is Not Included?
Tags
Guns/Shells
Bow/Arrows
Taxidermy
Meat Processing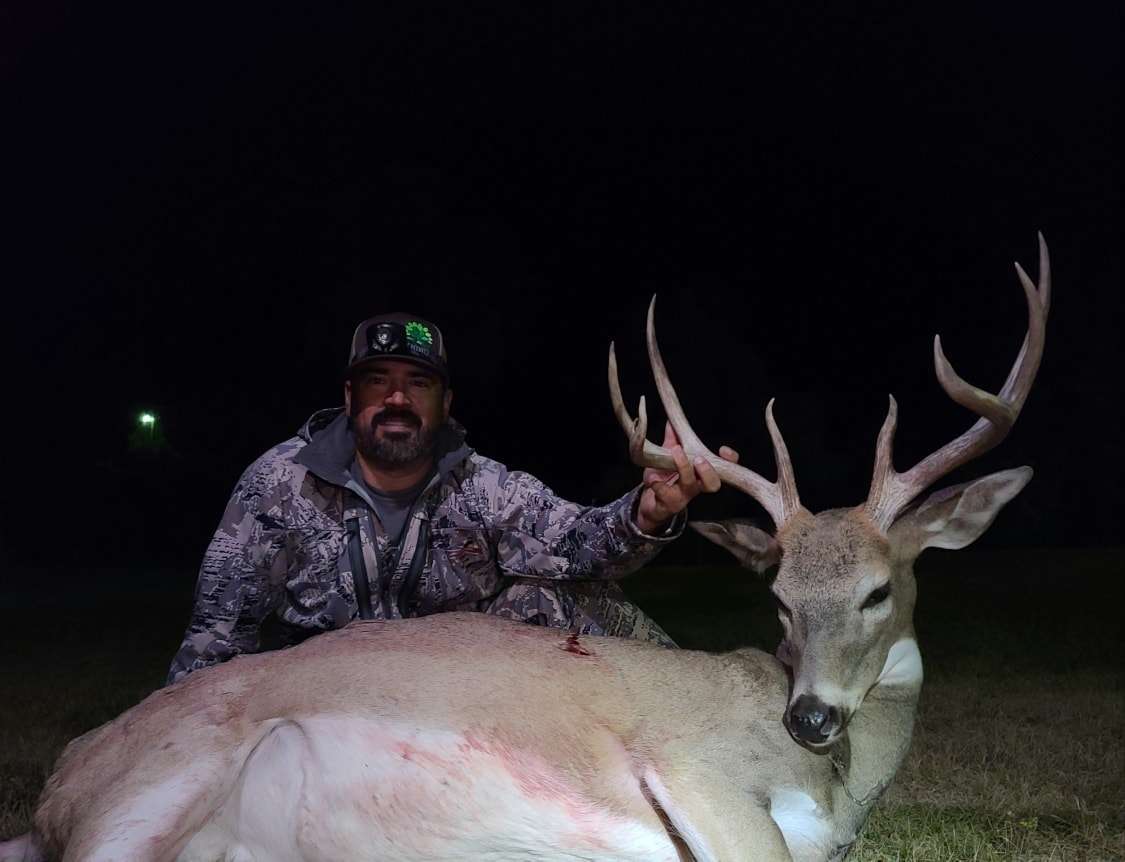 Applying for a Whitetail Hunting Tag in Wyoming
Do I Need to Apply for a Non-Resident Tag in Wyoming?
To hunt whitetail in Wyoming, it is based on a draw system where you need to put in for the draw in order to receive your tag.
Both Compound Bows and Cross Bows are legal to use and you can expect to be put in either a Ground Blind or a Tree stand. Our land is well managed to help keep the area very low-stress which gives an opportunity rate of near 100% to harvest a trophy buck. The fields you will be hunting in do get a break during the month of October and are exclusive to archery hunts only.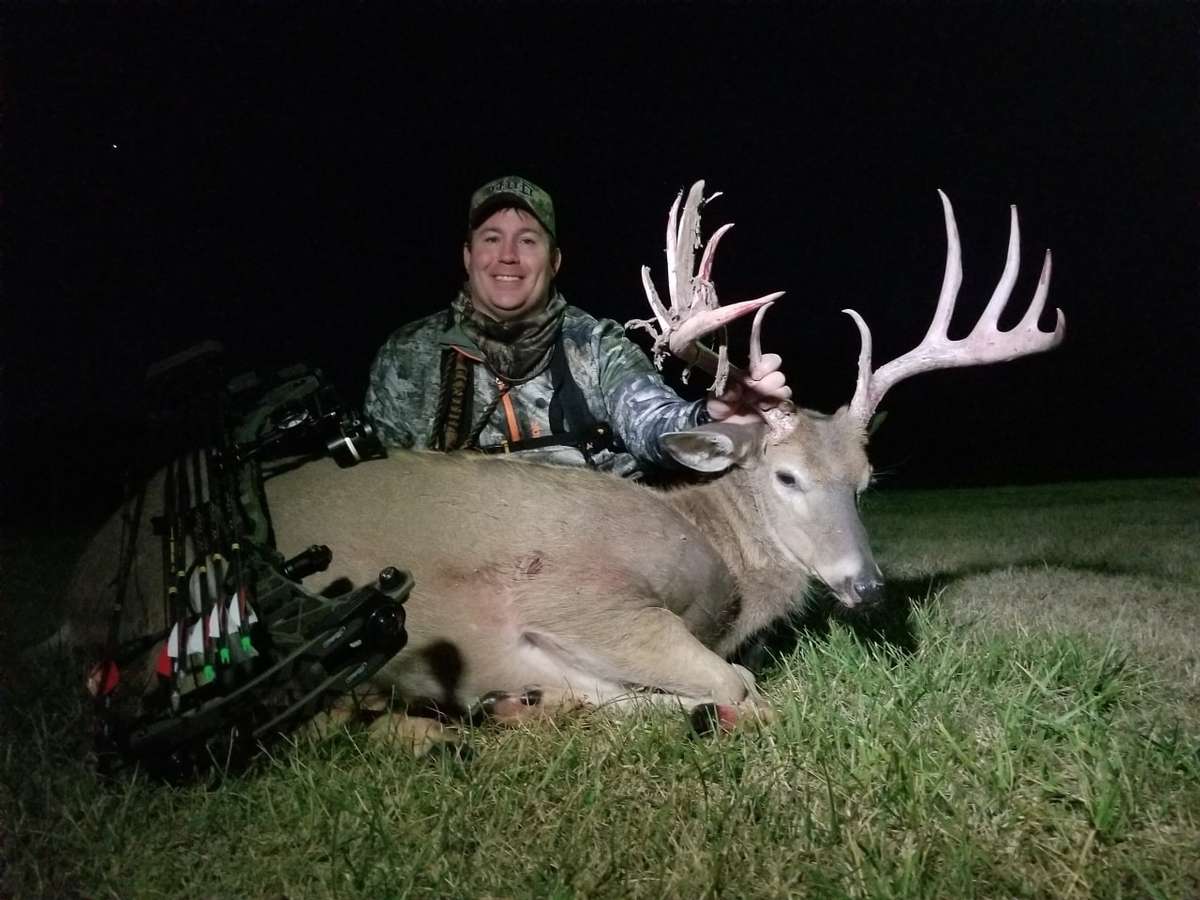 Wyoming Whitetail Hunting Season
Currently booking for 2024/2025 Seasons
Season dates are subject to change by the Wyoming Game and Fish Department.
Whitetail Rifle Rut Hunt: $4,500
Rifle Hunt
November 1 - November 17
5 Day/6 Night Hunts: Lodging and meals included.
Spot & Stalk Hunt or Hunt out of a Tree Stand
Whitetail Archery Hunt: $4,000
September 1 - September 30
5 Day/6 Night Hunts: Lodging and meals included.
Hunt from a Ground Blind or Tree Stand
Whitetail Archery Rut Hunt: $4,500
Hunt Exclusive Archery Only Properties
5 Day/6 Night Hunts: Lodging and meals included.
Second and Third weeks of November
Hunt from a Ground Blind or Tree Stand
Non hunting guests $150 per night including meals!
A 50% deposit is due at the time of the booking to secure the dates and the remainder is due 30 days prior to the hunt.
All pricing subject to Wyoming meals/lodging tax and 3.5% processing fee
All individual hunters will receive their own private room/bathroom.
Hunts are sold 2x1 (hunters x guide). If you so choose to have a 1x1 hunt there will be an additional cost of $1,000.